What is the easing lockdown plan for Australia?
The Australian National Cabinet met on the 8th of May 2020 to finalise the three-step plan to gradually remove baseline restrictions and make Australia COVID-safe.
Australia will need to continue to have the right controls in place to test more people, trace those who test positive and respond to local outbreaks when they occur. These are precedent conditions to enable Australia to relax baseline restrictions and enable Australians to live and work in a COVID-19 safe economy.
Each step Australia takes it needs to be underpinned by a strong commitment from all Australians to:
Stay 1.5 metres away from other people whenever and wherever we can
Maintain good hand washing and cough/sneeze hygiene
Stay home when we're unwell, and getting tested if we have respiratory symptoms or a fever,
Download the COVIDSafe app so we can find the virus quickly, and
Develop COVID safe plans for workplaces and plans.
Australia's success depends on the nation making these behaviours part of their daily lives during the COVID-19 pandemic to keep Australia COVID safe.
States and territories are able to move between the steps on the pathway at different times, in line with their current public health situation and local conditions.
For each of the major areas of restrictions we have set out three key steps between where we are now and where we want to be.
Step 1 will focus on carefully reopening the economy, and giving Australians opportunities to return to work and social activities, including gatherings of up to 10 people, up to 5 visitors in the family home and some local and regional travel
Step 2 builds on this with gatherings of up to 20, and more businesses reopening, including gyms, beauty services and entertainment venues like galleries and cinemas.
Step 3 will see a transition to COVID safe ways of living and working, with gatherings of up to 100 people permitted. Arrangements under step 3 will be the 'new normal' while the virus remains a threat. International travel and mass gatherings over 100 people will remain restricted.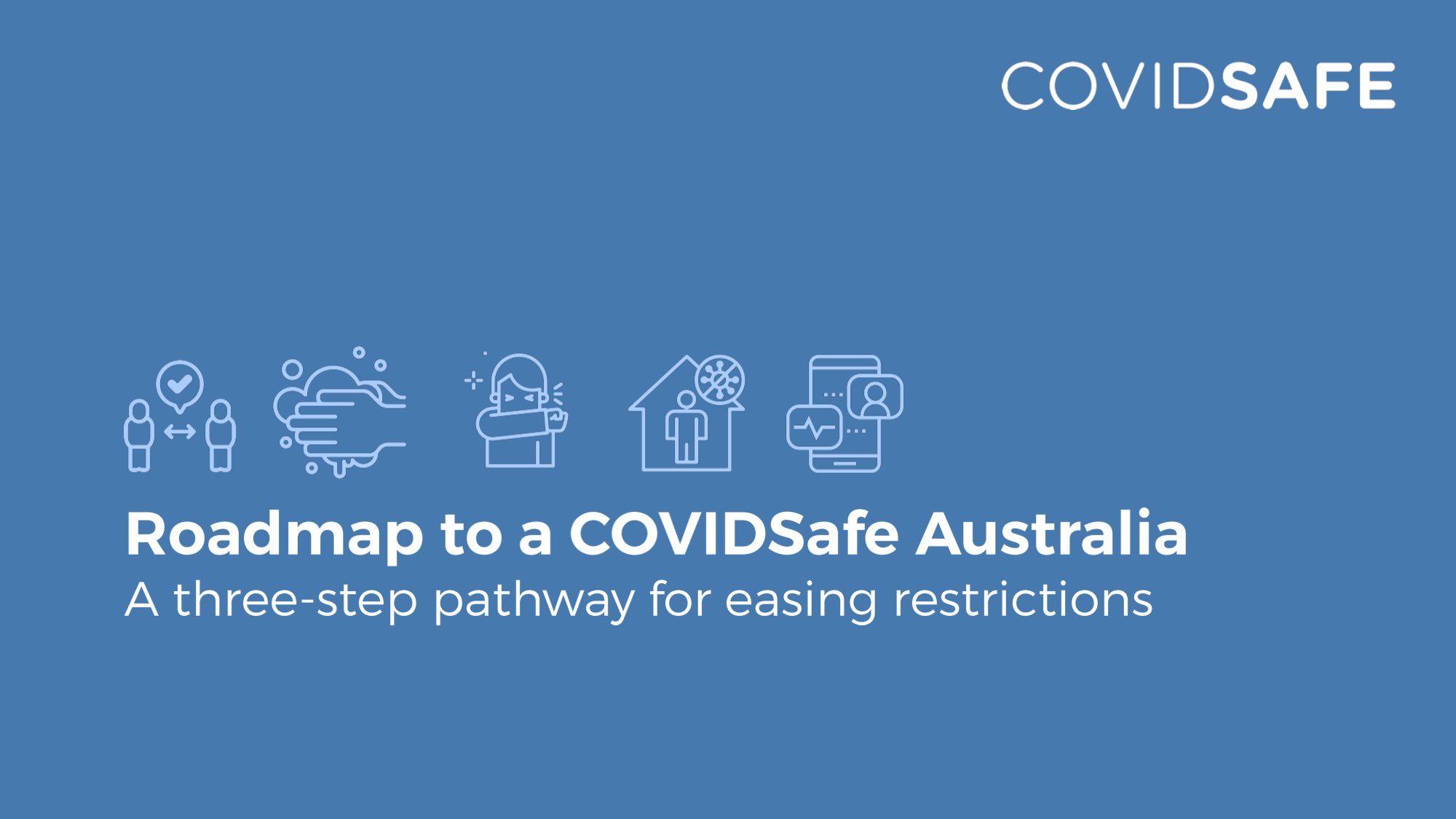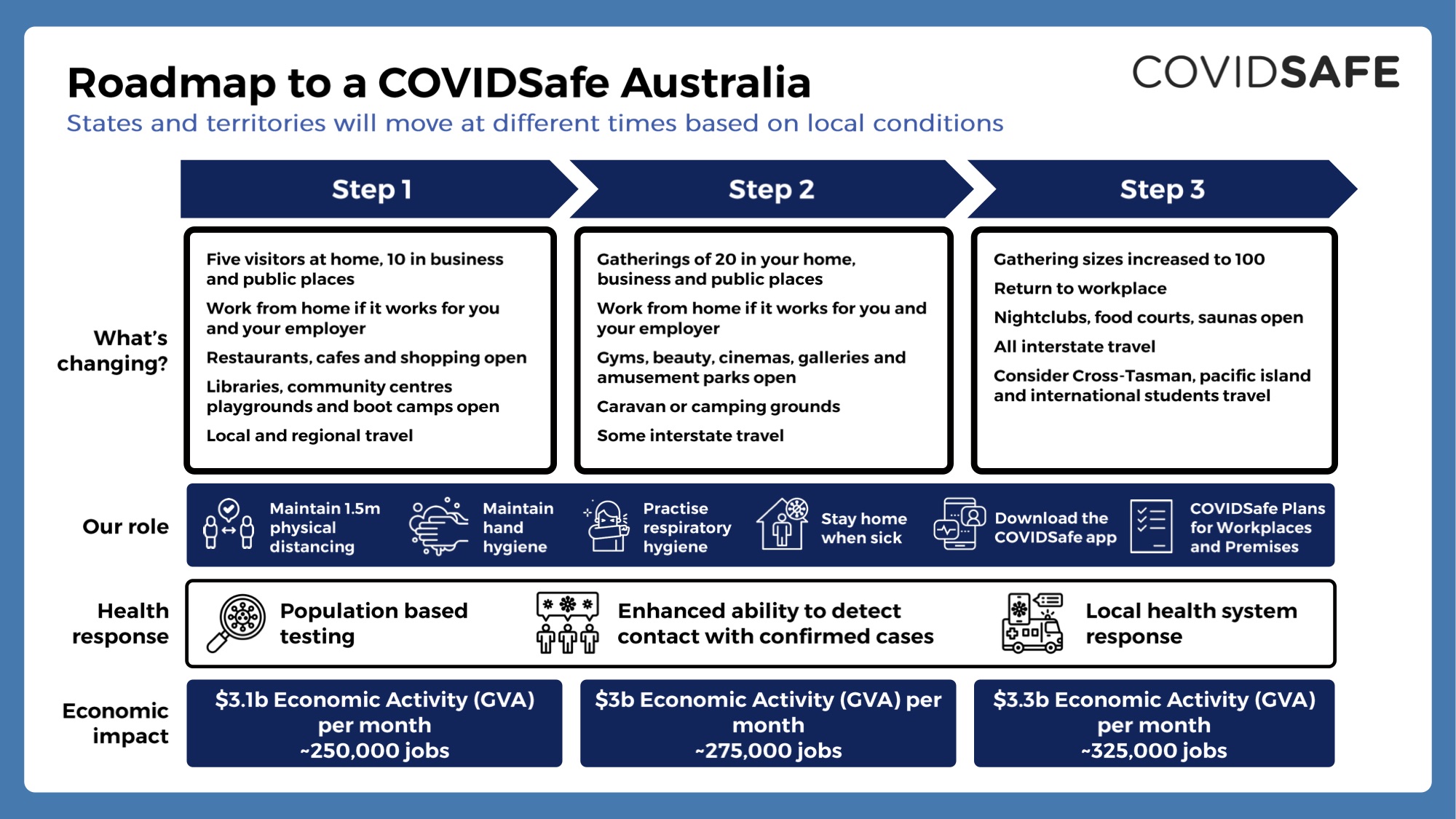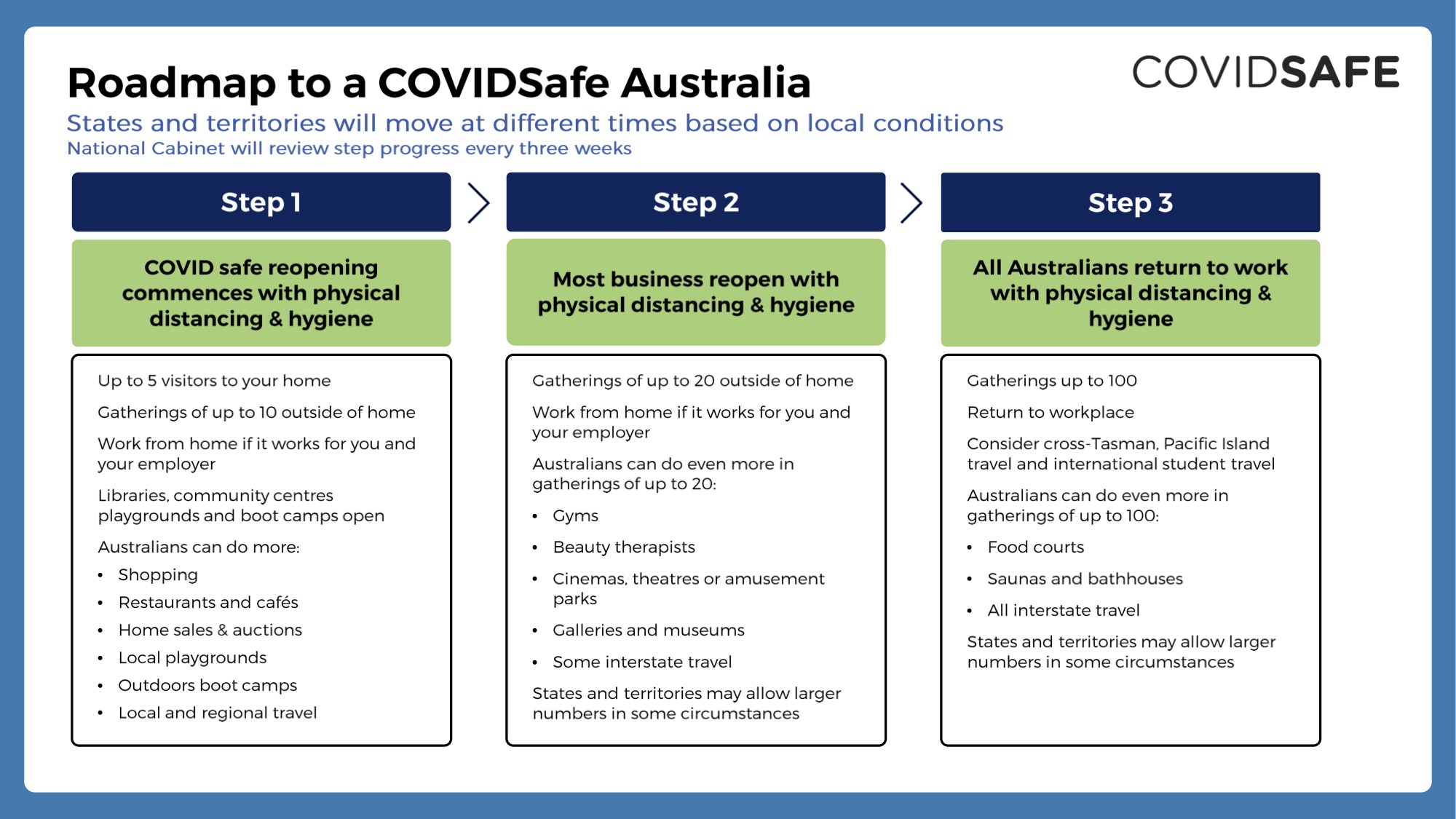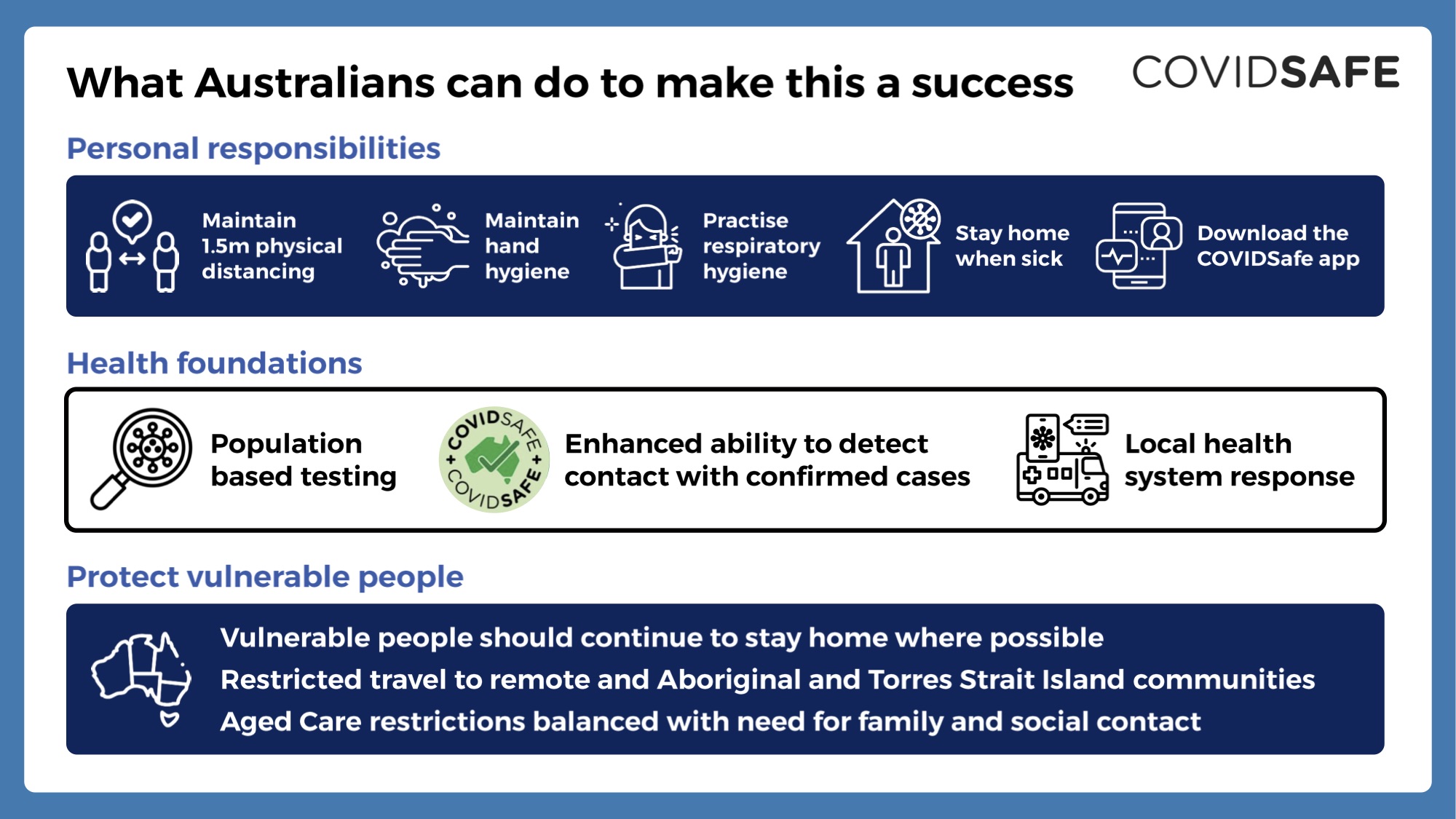 This infographic outlines the Australian Government's 3-step framework to create a COVIDSafe society with new ways of living and working. You can download the PDF here
COVID-19: Scott Morrison announces 3-step plan to reopen Australia and ease restrictions
Prime Minister Scott Morrison and the Chief Medical Officer Brendan Murphy give an update on the coronavirus pandemic in Australia following a highly anticipated National Cabinet Meeting. The group of leaders has agreed to relax restrictions in three stages.
Did you find this helpful?